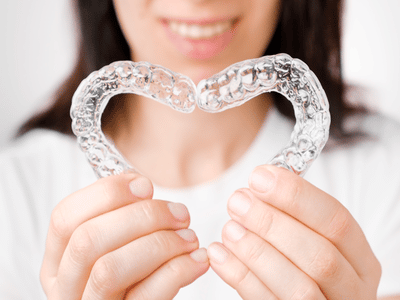 Invisalign is a type of orthodontic treatment that uses clear, removable aligners to straighten teeth. Unlike traditional braces, Invisalign aligners are nearly invisible, so they are much less noticeable when you wear them. Invisalign treatment is custom-designed for each patient, so the aligners are precisely engineered to move your teeth into the correct position. Invisalign is an excellent choice for both adults and teens who want to straighten their teeth without wearing conspicuous braces. Learn more about Invisalign from Dr. James DonagheyandDr. Steven Oliver at Donaghey Orthodontics.
In This Post, We'll Cover
What is an Invisalign Aligner?

Invisalign Treatment 

What is SmartForce?

What Can Invisalign Fix?